Something different: Bill Gates just turn 52 last 28 October.
Ever wonder what will you do if you have 4 arms and 4 legs? I am not kidding, but someone in this world has it...It cant save you anytime by doing your work(You are not an octopus) It will make you even slow...
Lakshmi Tatma looks on at the Sparsh Hospital in Bangalore, India, Monday, Nov. 5, 2007. Doctors began operating Tuesday, Nov. 6, 2007, on the 2-year-old girl born with four arms and four legs in an extensive surgery that they hope will leave the girl with a normal anatomy, a hospital official said. (AP Photo)
Dr. Sharan Patil, right, talks to Lakshmi, left, at the Sparsh Hospital in Bangalore, India, Nov. 5, 2007. The girl is named after Lakshmi, a four-armed Hindu goddess of wealth. (AP Photo)
Lakshmi sits in mother Poonam's lap as she poses with father Shambhu and brother Mithilesh, right, at the Sparsh Hospital in Bangalore, India, Nov. 5, 2007. Lakshmi was one of two developing fetuses in Poonam. When one stopped developing, the other absorbed the limbs, kidneys and other parts from the "parasitic twin." (AP Photo)
(Just informing if you didn't watch the news) Finally just now, she is normal!! 4 limbs, 2 arms 2 legs, just like a normal kid....after a 27-hour Surgery with 36 surgeons..omg..27 hours..That's more than 1 day. But i am still relieve to hear that after a few days, she can finally go home and live happily ever after.
Suddenly, i felt that maybe i shouldn't be upset with my problems now. I was blessed with a normal body and a smart brain, why should i complain more when there are so many others suffering even worst than me? Remember, those kids in Africa??ALL THEY ASKED FOR IS FOOD!!!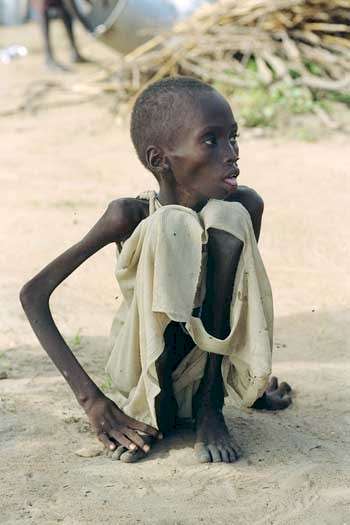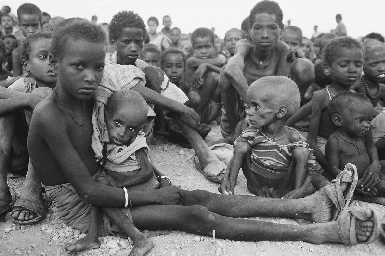 Yes, we should be thankful again, for having a happy familiy and gets what we want.