FIRST ENTRY OF THE YEAR!!!
WOOHOO!!!! 2008 first day!!! and 2007 shall go down to history! FOREVER!!! Yes, may all aquaintance be forgot and let's start this whole new year again!!!! (Although it isnt chinese new year yet..haha)
What we all are excited about each new year's eve are still fireworks!!
FIREWORKS!!!
See them sparkling in the dark sky, even just a few seconds, just that little moment, welcoming the whole new year, yet it is still the most wonderful scene i ever seen...i mean seriously, IT IS THE BEST!!!
Let's see how our fellow human being celebrate New Year Eve!!!!!!!
Time Square, New York! WOOHOO!!!
(I just saw them celebrating their new year at 1pm just now via CNN)
Somewhere in Japan
Las Vegas!!!!!
Sydney!!!
HONG KONG!!!!
TAIPEI 101!!!!!!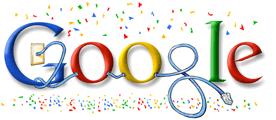 GOOGLE!!!
See, everyone's celebrating it, even google!!!!!!!!!!!!!
So, how about miri??
Miri
wth...
NEVERMIND! YOU'LL SEE WHEN CHINESE NEW YEAR COMES! WOOHOOOO!!!
p/s: I know krokop got a lot..but i dont see any of them from my house here..