I've attended lots and lots of events...aaaa..
I wanted to blog about the senior prefects' appreciation night!! but i am currently in kuching. wth right? next week exam i am still here. Half of the purpose i am here is because i needed a shopping spree.. Yes, I NEED ONE. Haha.
Another half? Erm, personal reasons. :D
I went to The Spring today. FINALLY! I have not step into this Cat City for 2 years already, except transitting in airport. Well, i have to congratulate Sarawak actually for The Spring, because there is actually a SHOPPING MALL which can achieve half the the standard of SG's malls. :) (OneBorneo still top this Borneo island!!!)
It was good to see those "quality" shops here. Haha, I guess you know what i mean by "quality" right?
I bought 1 shirt from Hush Puppies, 1 shorts from Nike and 1 black skirt from G2000. So the happy!!! Also went to MPH! I bought 2 books which i dreaded since a long time ago...
Marley & Me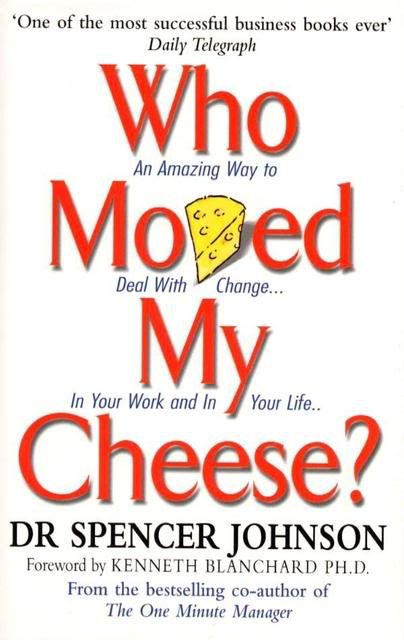 Who moved my cheese?
Next books on "the MOST WANTED BOOKS!" are:
1. Five persons you'll meet in Heaven
2. By the time you read this
3. Any little black dress book :)
Going to Damai soon either.
This is what you call enjoy life~
Eat, sleep, shop, play. HAHAHA!!! Nearly exam liao still enjoy life. Still, happy holidays and Selamat Hari Raya!!!!